10/ 23/ 2020
5 Last-Minute DIY Halloween Costumes
Halloween is just around the corner! As you're stocking up on delicious candy and experimenting with homemade fall recipes, it's time to consider a last-minute costume.
Whether you plan to spend the night outdoors with a few close friends or inside watching scary movies, we've got you covered with our top five picks for the best last-minute DIY Halloween costumes.
Let's get started!
1. The Clown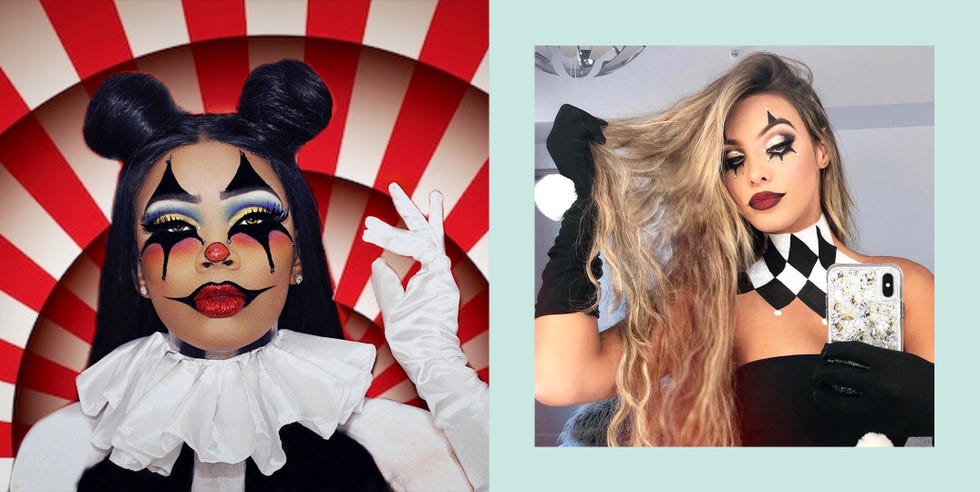 Do you have a passion for make-up and enjoy getting creative? If so, a clown is the perfect last minute DIY costume for the upcoming holiday. Whether you're in search of a cute and playful costume or something a little more gory, this option is perfect for displaying your unique Halloween spirit.
What You'll Need:
- Bold make-up or face paint
- Colorful pants or tutu
- Eccentric jacket or t-shirt
Additional Materials to Consider:
- Multi-colored tights
- Bright bow-tie
If your closet isn't particularly colorful, experiment with vibrant fabric paint on plain clothing! Once you've gathered your supplies, check out these incredible make-up looks for an extra festive touch to your costume.
Looking for inspiration before you get started? Browse through our selection of creepy clown decorations at Haunted Hill Farm, Fraser Hill Farm's ghoulish collection of seasonal décor. With these terrifying clown decorations and inflatables, you'll be eager for the Halloween festivities to begin.
[[919, 318, 315, 918]]
2. Jack Skellington
Are you a fan of the Halloween classic, The Nightmare Before Christmas? If so, this DIY Jack Skellington costume is an excellent way to impress your fellow movie-lovers.
What You'll Need:
- Black jacket
- White t-shirt
- Black pants
- Black bow-tie
- Black and white face paint or make-up
For an extra spooky touch, create stripes on your jacket, pants, and bow-tie with white fabric paint!
If you're looking for additional inspiration for your costume, take a look at Haunted Hill Farm's frightening collection of skeletons and Halloween party decorations. From gigantic inflatables to spooky animatronics, you'll be excited to experiment with this chilling costume idea.
[[332, 380, 382, 927]]

3. The Witch
In the mood for a classic Halloween costume this year? A spooky witch is a simple and easy way to showcase your unique style. Although the witch is a frequent go-to Halloween costume, we have a few unique ideas to spice up this popular look!
What You'll Need:
- Black outfit (of your choice)
- Witch hat (if you don't already have one, check out this tutorial for a DIY witch hat headband)
Additional Materials to Consider:
- Black fabric (take a look at this tutorial for a DIY witch cape)
- Broomstick
- Dark eyeshadow
If you're a fan of The Wizard of Oz, spice-up this costume with some green face paint and black lipstick to channel your inner Wicked Witch of the West!
Looking to make your witch costume a little more frightening? Browse through our collection of witch décor and harvest decorations, perfect for achieving a classic Halloween aesthetic.
[[407, 348, 125, 395]]
4. The Skeleton Bride and Groom
Need a last-minute couples costume idea? This terrifying twist on a bride and groom is a festive way to get in the Halloween spirit this year.
What You'll Need for the Bride:
- White dress
- White veil (or white fabric)
- Dark make-up
- Fake blood (optional)
What You'll Need for the Groom:
- Black jacket
- Black pants
- White collared shirt
- Tie
- Dark make-up
- Fake blood (optional)
If you're looking for make-up ideas, check out these incredible skeleton looks! Once you've chosen your make-up, add some fake blood to truly complete your spooky costume.
Want to make this creepy idea part of your yearly Halloween aesthetic? Check out this gory bride and groom décor to take your holiday to the next level.
[[349, 351, 305, 341]]
5. The Zombie
Want to frighten your friends and family this year with a terrifying disguise? This DIY zombie costume idea is an amusing and creepy last-minute option.
What You'll Need:
- Old, comfortable clothes (that you don't mind ripping up)
- Grey make-up
- Fake blood
For this costume, simply add rips and tears to your clothing, experiment with a creepy make-up look, add a touch of fake blood, and you're good to go! For some zombie make-up ideas, take a look at these helpful suggestions.
Feeling enthusiastic about your zombie costume? Take a look at our variety of seasonal decorations and fall harvest décor to add a special, creepy addition to your home every Halloween.
[[333, 301, 115, 351]]
---
With Halloween approaching quickly, we hope you enjoy these five simple, last-minute DIY costume ideas. And most importantly, don't forget to take photos of your creepy creations!